YEAR 10 STUDENT DAYTIME STUDY SKILLS SESSIONS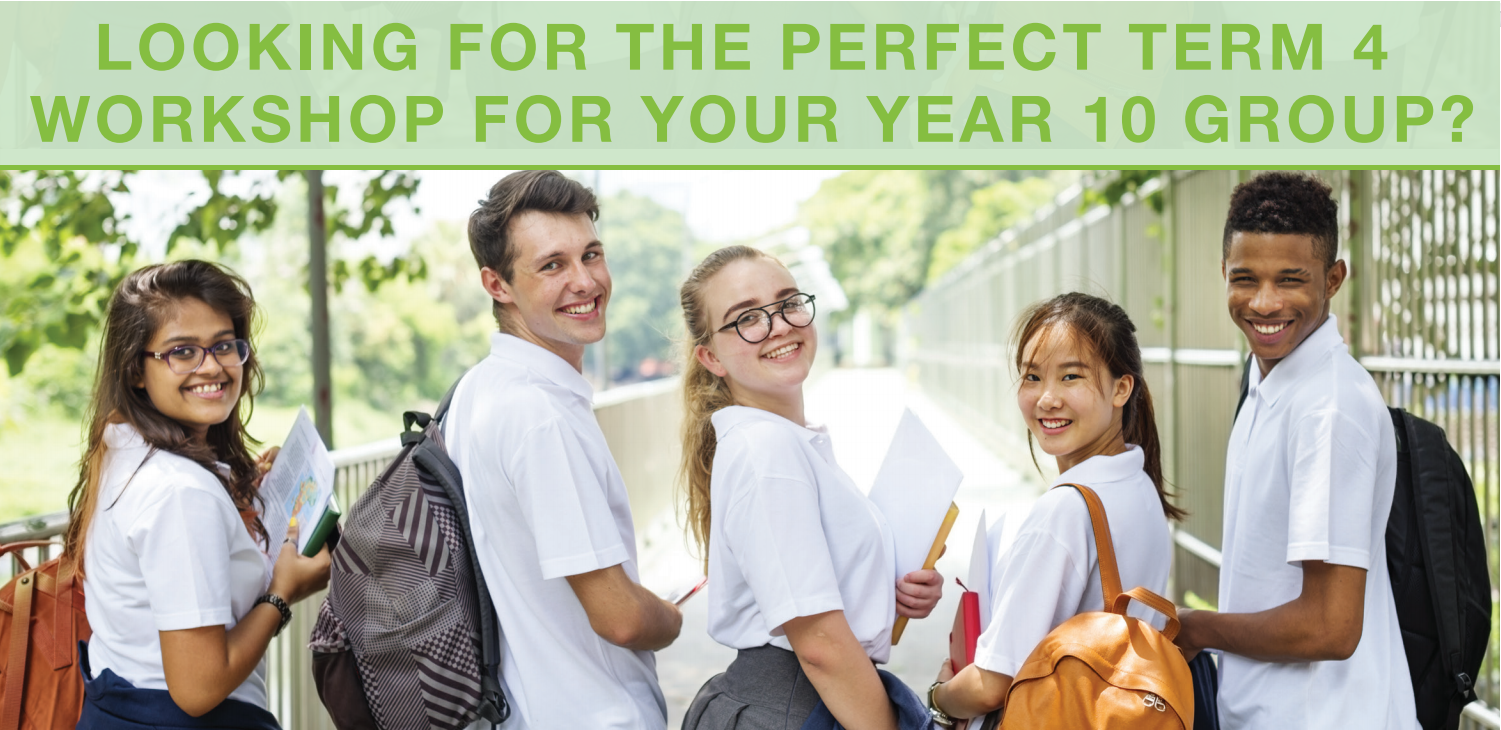 Who and When: YEAR 10 TERM 4
Topic: PREPARING FOR SENIOR STUDIES (P4SS)

Presenter: NATALIE VELLA
Length: 1.5 to 2 HOURS
Cost: $2000 + GST
"The session we did with Natalie on Preparing for Senior Studies was excellent and I would highly recommend doing it with next year's Yr 10s!" Head of Year 10, AISHK.
Download a flyer about this session: FLYER
Options for Running Sessions: TERM 4
Webinar Requirements: INFO
Available dates: There is limited availability and it depends on travel time and where we are travelling from before your session, so email if you are interested and we will let you know what is available: info@enhanced-learning.net
Handouts are sent to the school to be copied prior to the session.
For the F2F sessions you need a venue that has a large screen, data projector and microphone.
Developed originally by Dr Prue Salter (ELES) and Rocky Biasi (Human Connections) this 1.5 to 2 hour session run by the dynamic Natalie Vella is perfect for Year 10 anytime during Term 4. Based on Prue and Rocky's popular resource Secrets to Senior School Success this session gets Year 10 ready with both the study skills and mindset techniques they will need to be ready for Year 11 next year. But even better – you don't have to run it as we do it for you! The space for the session needs to have rows of chairs, but also space for students to break out into groups sitting on the floor.
This has been a wildly successful session with comments from teachers: 'exactly what they needed to hear' and 'this is so useful for setting them up for next year' and 'who would have thought the boys would be so engaged for 2 hours, I really thought they would need a break'. (Plus you know it is good when Year 10 boys come up after the session to thank you personally.) Many schools are looking for PRACTICAL AND USEFUL things to do with Year 10 in Term 4 and this session fits the bill perfectly. Plus your Year 10 parents will be super impressed.
Thank you so much for today, the kids got a lot out of it and so did I! I will definitely be using some of the strategies for myself in future!  I will be certainly be recommending your services to other year coordinators in future as well, there are a lot of seniors who could do with that information. I will pass it on to the Year 10 coordinator for next year too!
Year 10 Pastoral Coordinator, Mater Maria Catholic College
Thank you for the wonderful presentation this morning. I know it was hard to see on Zoom, but the girls were very engaged and taking down a lot of notes.
Head of Year 10, Monte Sant' Angelo Mercy College
We have had Natalie Borg at Bethlehem College this morning running the Yr 10 Program-Goal Setting and Preparing for Snr Studies. Natalie was fabulous and the program engaging. I know our girls enjoyed it and found it valuable with many tips and excellent advice that they will be able to use as they prepare for moving into Yr 11/12.
Director of Wellbeing, Bethany College
Hi Natalie, Thank YOU! Your energy really resonated with the kids and the mix between talk/walk was perfect.
Head of Year 10, AISHK
Natalie was fantastic and my Year 10 class had really positive things to say about the session. Our deputy popped in as well and was impressed.
Head Teacher Teaching & Learning, North Sydney Girls High School
Note 1: It is an advantage if your school also subscribes to the Study Skills Handbook as for those schools we can recommend to Year 10 the units they can do over the holidays to build their skills in areas of weakness. Plus there are lots of great resources available on the site such as grids and planners.
Note 2: This session is a great precursor to the Year 11 sessions where we go into much more detail once students have started Year 11 and have a better frame of reference for senior learning. Year 11 follow-on sessions are 'Achieving Your Personal Best' (with Prue, about study skills) and 'Getting Your Head Right for the HSC' (with Natalie, about well-being and mindset). If students have done the Year 10 session first, this helps to deepen the learning for the Year 11 sessions. Seeing the students across the 2 years will have a much greater impact.
Note 3: You can also do your own follow-up by purchasing the PDF resource SECRETS TO SENIOR SCHOOL SUCCESS. This resource can also be used as a precursor to the Year 10 or Year 11 sessions. The face-to-face sessions get students to look at the topics in a different and more interactive way than the worksheet sets.
Or YEAR 10 STUDY SKILLS SESSION TERMS 1-3 with Dr Prue Salter (1hr)
This session covers making the most of Year 10, key principles for time management, fine-tuning approach to study, assessing areas to improve.
Cost is AUD$2000 + GST per session. Email Dr Salter at info@enhanced-learning.net to request availability.
NOTE: Natalie also runs well-being and motivation sessions for Year 10 in Terms 1-3 with Human Connections.
"I think the session was a great wake-up call for people to begin studying more seriously. Prior to this session I admit I did not study much with study notes at all, partially because I didn't know how to do them and partially because I believed I did not need it. However after learning the importance of it and how to properly set them out I think I'll give them a go, I like how you not only identified problems we might have been facing relating to study but also gave us a solution to them. I also really appreciated how you kept it real."
"I liked how she kept the session entertaining by providing those quick chats with our peers, whilst still teaching us about how to effectively manage our time and study efficiently. The most useful thing that I learnt in this session today was how to study effectively. A way of doing this was that I needed to vary my note taking, that is instead of just writing dot points/paragraphs, sometimes I needed to create mind maps and tables, as a variety of methods will help the brain absorb information faster."
"I liked how realistic the presenter was. She presented us with doable study options and helped us make a start with our studies."
"How engaging and informative it was. I was really into the session and learnt a lot about managing work and honestly getting prepared for important senior years."
"I liked how there were different study methods, different apps and day planners mentioned in order to help us create a more efficient and effective study session which also prepares me for year 11 and 12. It was also very relatable as the information provided helps my situation e.g procrastination, extra curricular activities not allowing to be more consistent with my study habits."
"I liked how the lesson flowed pretty well and provided a lot of effective tips and information on yr 10 study and preparation. It was very motivational and informative at the same time. The various methods suggested to study seemed very efficient and I will most likely try a few of them (eg. 2 column note system)."
"I liked that the slideshow was very concise and engaging and that the booklet provided many valuable tips and exercises to improve our study skills. The most useful thing I learned in the session was how to structure my time to fit a good study schedule every day and the Pomodoro method which can be used to improve concentration and effectiveness."
"I like how each study technique was explained to us, it allowed me to understand why those techniques are useful. I was able to determine which techniques I would like to try. When talking about writing study notes, I liked how examples were shown to us and how Prue asked us questions so we could reflect on ourselves."
"I liked that it did actually reinforce study habits that I had, and ones that are actually useful to Year 10 students specifically. This is mostly because most study tips online are normally for university students, or people doing the HSC, but little study habits can slowly build up to become good ones that can help me (us) in the future."