YEAR 12 STUDENT DAYTIME STUDY SKILLS SESSIONS
Available dates: There is limited availability and it depends on travel time and where Dr Salter is travelling from before your session, so email if you are interested and we will let you know what is available: info@enhanced-learning.net
Handouts are sent to the school to be copied prior to the session.
For the F2F sessions you need a venue that has a large screen, data projector and microphone.
For Zoom please review the ELES webinar requirements.
YEAR 12 SESSION (1hr)
Cost is AUD$2000 + GST per session. Email Dr Salter at info@enhanced-learning.net to request availability.
Session content varies depending on the time of year and if Dr Salter has worked with the year group previously, but the most popular timeslots are Term 1, early Term 2 or towards the end of Term 2 to help students prepare for their Trials – I really like this last timeslot. 
Combining the F2F session with the Online Video Support Program is advantageous as students receive ongoing and responsive support throughout the whole year, targeted to their needs at that time.
If you just wanted to take the online option instead of a Face to Face session, the info is here:  Arrange Access to Videos of Dr Prue Salter.
What if you want the gold standard of both a F2F session AND the Online Video Support Program??  In this case the F2F session fee will be discounted by 50%. So total cost = $2000 (online)+$1000 (FF) = $3000 + GST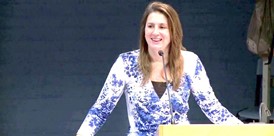 INFO FOR PARENTS ABOUT THE SESSION:
To further support Year 12, we have arranged for Dr Prue Salter to run a workshop with our Year 12 students. The session will help Year 12 prepare for their Trials and put together a study plan right through to their final exams so they can be confident about their approach in the last months of their studies.
Dr Salter will outline the steps students should take to apply teacher feedback, fine-tune their study approach and bring balance to their studies with self-care. Using research about the brain, students will be guided in how to structure their study during the exam periods and avoid common study mistakes. Students will have the chance map out their exam timetable and allocate study time based on the guidelines Dr Salter explains, looking at different scenarios such as exams that are clustered together or significant gaps in the exam timetable.
Parents are encouraged to ask their student to explain their plan to them after the session as talking through it will help embed the learning from the session and give parents a greater understanding of what our students will be undertaking in their last months of Year 12.
"Thanks for all your help today, I actually didn't know where to start with a study plan, it has made it all much less scary for me. Kind Regards." 
"Hi Dr Salter, Thank you so much for your zoom on Monday! I found it very useful and it made me even more motivated! Thank you.
"Dr. Salter's post trials (via a group Zoom session) was perfect for me to step up from complacency that followed the rigorous trial exams. Her useful examples on how to set up a planner for HSC was extremely helpful as it enabled me to actively reflect upon my study methods, re-imagine different study techniques, to improve upon my trial results."  

"Dr Salter's advice (via a group Zoom session) allowed me to organise myself and manage my time incredibly well after trials, maximising my productivity levels, allowing me to perform at my best during the HSC."  
"This session helped me to simplify what I need to do and how I can effectively do it."
"The session definitely reinvigorated me – gave some great ideas about study partners, etc. – whilst also not being overly stressful or overwhelming."
"I found Prue very helpful. I'm usually quite individual in terms of my study habits but I'll definitely implement some of her patterns in the lead up to the HSC."
"Overall, the most helpful part for me was probably just knowing that everything I'm thinking is normal and being reassured that with the right study schedule I should be okay for the HSC. Definitely worth doing! "
"I loved the presentation, it was not only motivating but practical."
From teachers:
"The session was excellent as always and so helpfully tailored to the situation they are in!"
" Thanks for the session today. It was fabulous and just the right type of motivation the students needed."
"The Year 12 Post Trials session (via a group Google Meet session) gave our Year 12 cohort the skills and resources to construct a detailed and workable study plan leading up to their HSC.  It was a valuable and practical session that offered tailored advice to students with diverse patterns of study." 
"I liked how engaging Prue was and thought the information/guide plan she gave for studying during the holidays was useful. I also liked how she allowed time for talking with peers in conjunction with her speaking segments."
"Guidance on specific techniques and strategies was very specific and applicable to our routines. Having the opportunity to half create a schedule during the session with Dr Salter's advice was really helpful."
"She actually gave us a very practical way for us to plan and create a better study habit – a lot of the other speakers that we had heard from throughout the years only kept addressing how "we are responsible for our own learning". But the main problem was that they never gave us an actual solution to the problems and reminding us about things that we were all already clearly aware of but didn't know how to solve the issue."
"The session was very engaging from the beginning where facts about the brain wasn't just listed down and instead conveyed through interactive activities with students. The most useful thing I took from the session was the example of how to schedule time in the holidays with two subjects per day and the wildcard day." 
"I liked how we learnt how to effectively study and were given advice on different study strategies. I also liked Prue allowing us to discuss every once in a while which definitely improved my engagement with the session. Liked the jokes and humorous energy."
"I liked the layout of the session and how it covered all areas of studying. It was very inclusive of subjects not only the ones that all students had in common. All the study skills were extremely helpful."
"I liked the interaction with the audience, giving students opportunities to discuss, chat and talk/share about their unique study techniques. By far the best presentation i have ever received in my high school career." 
"I liked how clear it was. And I genuinely learnt some new techniques that I never even considered before. Also the graph about the least to most useful ways to study, the way to divide up time in holidays to study."
"I liked how she could keep the audience engaged. Usually in these kind of presentations, there would be so many people falling asleep but even though we were hearing almost the same thing we hear from other presentations, it was interesting and fun. I learnt how our brain functions when trying to memorise information and how I could approach studying, especially in the holidays before trials or the hsc itself." 
"Very engaging, provided opportunities to speak to friends about experiences, provided extremely useful study techniques and also used evidence to back up why they were useful, therefore motivating me to actually use them. The most useful thing I learnt was to separate a study session – rather than studying a whole subject, include a variety."
"I could tell a lot of hard work was put into making and presenting the event and trying to make it both relatable and relevant. What I took away was that I am quite in 'denial' when it comes to studying (not wanting to face how I don't know anything at the current moment, and have to work hard to get to where I want). It was good to reiterate how cramming is not good for us, and that taking notes is a SEPARATE thing to doing practice questions. Additionally, the scientifically proven facts were fulfilling to learn about: such as how reviewing the same study content the next day for even 5 minutes helps the brain to create a pathway/remember that knowledge easier."
"Very realistic, logical advice and actionable steps towards improving our study routines. It was nice to learn about strategic ways to increase our productivity, and about how best our minds can learn and retain information. Session was a good length to maintain our focus and engaging – wish we'd been taught some of this earlier at school."
"Really really enjoyed this session! One of the most informative and insightful study skills lesson I have experienced. The concrete strategies and evidence of why they work is very motivating; whether its proof that what I am currently doing is working, or that there are some things that I can improve on. Thank you very much!"